Following the pattern of inspired scripture, the Huntingburg Church of Christ is an independent congregation with Christ as its Head. We exist to love God in worship and service and to love our neighbors by ministering to their spiritual and physical needs. We desire to serve God by proclaiming Jesus and His abiding word so that the Huntingburg community and beyond may believe that Jesus is the Christ and that believing they might have life in His name.
Welcome
Just Christians

You can be just a Christian? Does this sound strange? With over 2000 religious bodies in the United States alone, it might appear impossible to be a Christian without being part of a denomination. It is not only possible, but there are actually millions of ""Christians only"" in this and other nations.

Individually, Christ's followers are known as "Christians" in the Bible. "The disciples were called Christians first in Antioch" (Acts 11:26). "If a man suffer as a Christian, let him not be ashamed; but let him glorify God in his name" (I Pet. 4:16). Never does a human name prefix this God given name. According to scripture, we can and should be "just Christians."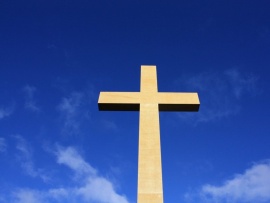 Sundays:


9:30 AM – Bible Class
​10:30 AM – Morning Worship​
6:00 PM – Evening Worship



Wednesdays:
7:00 p.m. – Evening Bible study



(We are located in the eastern time zone, all times are EST.)




John 3:16 - For God so loved the world that he gave his one and only Son, that whoever believes in him shall not perish but have eternal life.
Covid-19 Guidelines for Attendance